An ideal
Container Server Room Design
includes temperature control, security, and simple network connections. Here's how to design shipping. Your organization needs a server room—but not just any server room—one that's portable, customizable, and built off-site.
Modified shipping container server rooms
are well-suited to meet your company's needs. But to create the best server room design, consider the following three vital design modifications.
Refresher: What is a server room?
As a refresher, a server room is a space that stores computing equipment, acting as a small data center. These rooms are needed by many companies for a variety of reasons. They can house computing equipment at a rocket test and launch site or provide additional server space adjacent to a traditional office. Although every server room is different; they all face three major challenges: keeping equipment cool, secure, and easily connected to power and external networks.
Server room design for a shipping container:
1. How to manage heat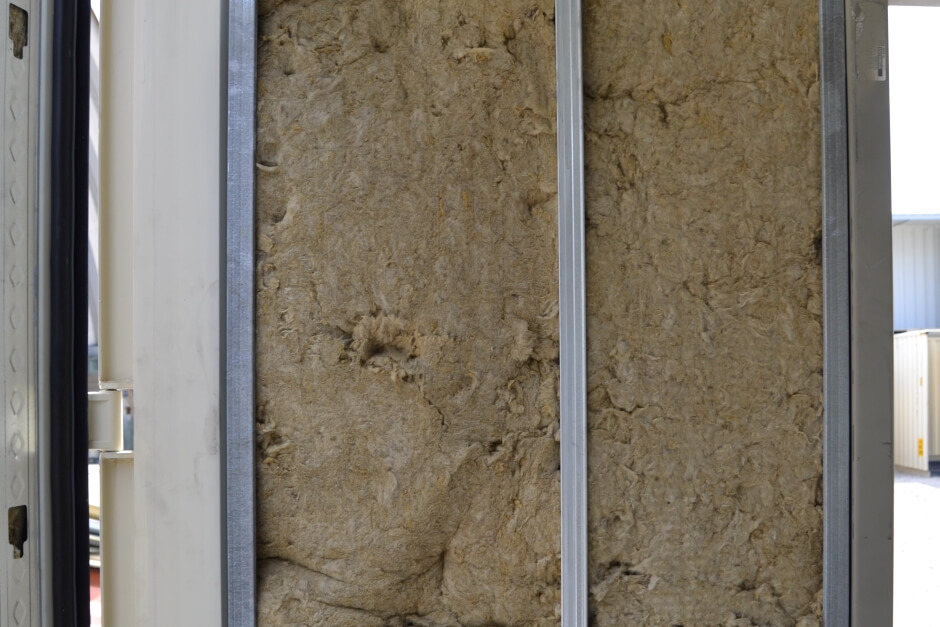 Server equipment generates a significant amount of heat so the server room design must promote a temperature-safe space. To create the optimal container server room, consider using high-performance, fire-retardant mineral wool insulation. Although your company has the freedom to finish out the walls as desired, many businesses opt for fire-resistant plywood that will allow them to hang racks and utilize wall space.
You should also request the installation of high-performing climate control systems. While the tonnage of A/C will vary based on the individual project, container manufacturing teams can easily install multiple 4-ton wall-mounted air conditioners on the walls of a shipping container. Aside from insulation and air conditioning, choosing to use a high-cube container will help promote airflow. A high cube is one foot taller than a standard container.
2. How to keep equipment secure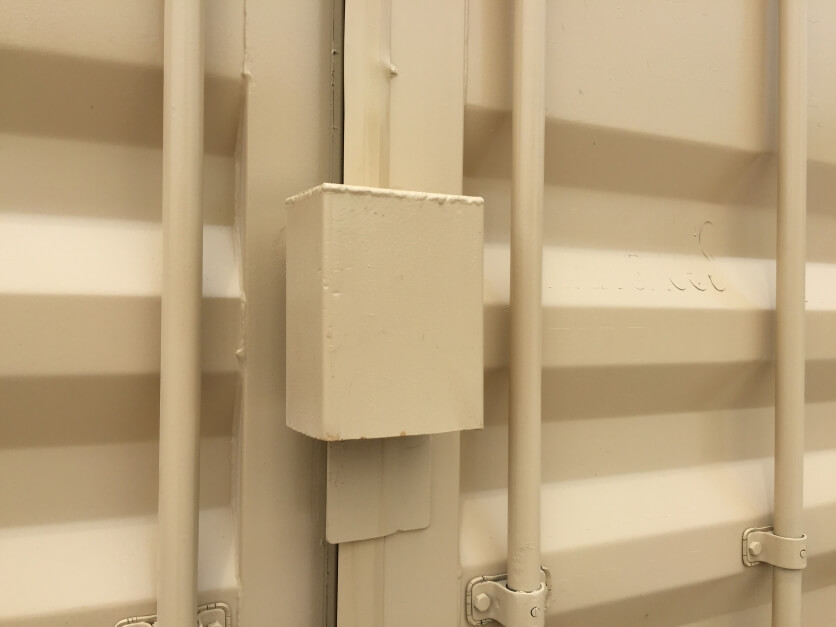 Shipping containers are naturally great at keeping their internal contents safe from external factors, but several additions can improve protection. For example, consider requesting that your container manufacturer weld the cargo doors closed. Or, if you prefer to keep the doors operable, add a lock box for another layer of protection. If you plan to use a personnel door, consider installing a keypad entry and latch guard protector.
3. Simplify electrical connections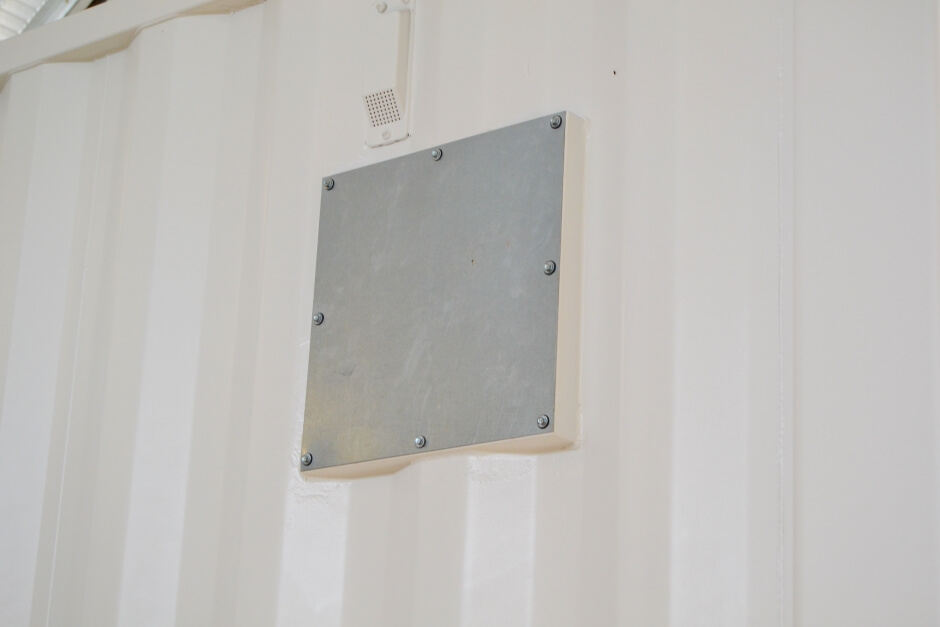 A utility port pass-through is thin sheets of galvannealed metal that fit inside a cut and framed opening. Pass-throughs help create easy connection points to external networks from inside the container—a vital aspect of any server room design. Unlike shipping container walls, an electrician can easily cut a pass-through to connect the internal servers to outside equipment.
Must Read: Why Choose shipping container bar is Best for Us: 10 Reasons
Must Read: How to Use Shipping Containers in Your Warehouse
Must Read: A Comprehensive Guide to Shipping to Ain Sukhna – Everything You Need to Know
Learn more about containers
To talk with one of our container experts about your server room design, give us a call at +17753015149 or email us at E-MAIL: SUPPORT@USPCONTAINERSHIPPING.COM. We'll talk through what other information you need to know about container sizes and additional modifications to ensure you get the right structure to meet your needs.
FAQ
Question: What is the size of a server room?
Answer: Most IT professionals consider a server room to be a tiny space ranging from a few dozen to a few hundred square feet.
Question: What size area is a shipping container?
Answer: Containers are typically 10 feet, 20 feet, or 40 feet long, with an 8-foot width.
Question: How much room is in a shipping container?
Answer: Contains several aisles of retail items, equipment, or supplies. A 20-foot container can carry about 1,150 cubic feet. A 40-foot container can carry around 2,400 cubic feet. A 40-foot-high cube container has a capacity of 2,700 cubic feet.